Especially in early development, music and movement songs are a great way to reinforce developmental concepts like following directions. While many songs can support academic concepts (see our post about songs for each letter of the alphabet here), action songs require the child to listen to the words of the song to perform a specific action (thus, action song!). We all know songs like this (think The Hokey Pokey, Head-Shoulders-Knees, and Toes, Cupid Shuffle). Here are ten more fun action songs that reinforce following directions that I like to use in both my classes and my home.
Stop – Patty Shukla
Patty Shukla has a great repertoire of songs that reinforce concepts. I love "STOP" because it utilizes so many gross motor skills. The kids want to listen to hear what to do next. And they'll learn how to spell "STOP" by the time the song is over!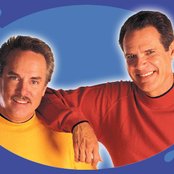 This song is great because it is so basic. There's a movement instruction (walk, gallop, tiptoe, etc.) and then fun music that fits the movement. It is on the longer side, but it's very easy to end the song after a movement.
You can use the movements they use in this video, but you can also be creative with what you would like to do for ones like "Big and Small" or "Please No Thank You."
This is one of my absolute favorite pieces to start a day with. It has a catchy tune, gives explicit actions for each day, and even throws spelling in there! Confession: I sing W-E-D-N-E-S-D-A-Y when writing the word.
Shake Your Body Down is inviting and catchy. It uses a great mix of open-ended direction ("shake your body down") and explicit instruction ("clap your hands three times").
What's great about this song is that it is calm and not very fast paced. It can be done while sitting on the floor. I personally use this as our transition song between dancing and singing or discussion.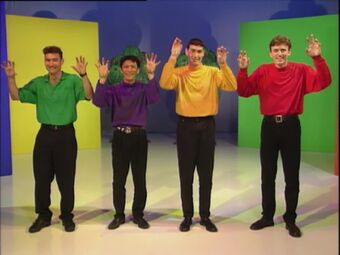 This is a fun song that mimics animal movements. Even a wombat. What other songs feature crawling wombats??
Many people also know this as the "Guacamole Song" for the avocado segment. You can make up your own movements or mimic her's, but this is another great, calm, and basic song. It also pairs well with a unit on foods!
This one is so much fun! It has the dancer move like a penguin and it tells you exactly what to do, and then repeats the verse so that you can do it all over again. It's been a staple in our household.

OK. This one can get tricky. I promise you that you will laugh through the whole process. It will take time, but it is so much fun that it is so worth it. Great in conjunction with a human body unit, as well.
We hope you enjoyed these! Let us know what other action songs you use in your class or home. We'd love to hear!